OUR COMMITMENT
All-Color believes in practicing continuous improvement throughout our operation. The focus being to improve our production process to better service our customers. A primary example of this is through our commitment to producing the best possible final product inspected to exceed customer quality expectations.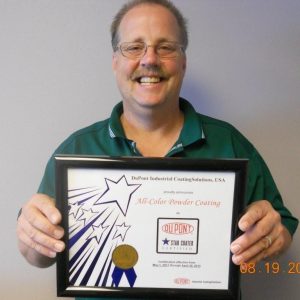 The Quality Assurance Manager, Larry Rybowiak works with customers and employees to perfect our in-house quality practices. Clarifying product specifications at all stages of our production ensures customers are satisfied with their final product. Larry continues to lead the charge maintaining our internal quality control processes for materials coming in and out of our facility.
Based on our high-quality service, All-Color has maintained certification and recognition from the powder coating industry. We attribute our positive reputation to our willingness to implement the latest technologies and our hands-on approach when troubleshooting.
TESTING
In 2010, All-Color went to great lengths to install a quality assurance laboratory in our facility. The lab was built, "to ensure the highest level of quality that we as a company deem important," stated Mark Mortensen, President of All-Color.
Our quality assurance laboratory is equipped with the latest technologies to test the (ASTM) standards for hardness, color, gloss, impact, thickness, adhesion and cure. To optimize their productivity, we regularly monitor our wash systems and ovens.
Larry uses our lab to perform testing according to ASTM standards. We will continue to evolve our practices to meet and even exceed customer expectations.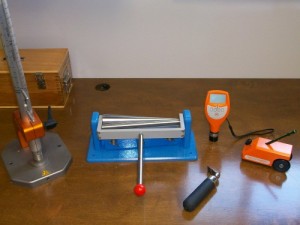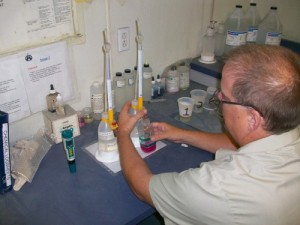 CERTIFICATIONS AND QUALIFICATIONS
All-Color Powder Coating is PCI 3000 Certified. To obtain and maintain this certification, All-Color is subjected to an extensive evaluation of its business practices, process elements, equipment capabilities, employee competencies and quality control capabilities through on-site audits conducted by this organization. This certification indicates to our customers that they will consistently receive a high quality powder coated product with a high level of customer satisfaction. Having this certification differentiates us from our competition and shows our devotion to quality and customer service excellence within our industry.
POWDER COATING INSTITUTE (PCI) CERTIFICATION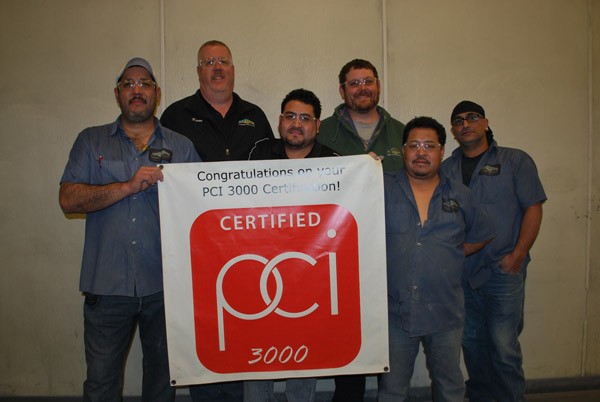 Since September 2010, All-Color Powder Coating has been part of an elite group of custom powder coaters who have obtained the PCI 3000 certification through the Powder Coating Institute (PCI). PCI's certification program evaluates the company's business practices, process elements, equipment capabilities, employee competencies and quality control capabilities to ensure a high level of customer service and satisfaction. The ultimate goal of PCI is to improve and enhance the powder coating process within the powder coating industry.
Experienced PCI auditors conducted an on-site audit of All-Color Powder Coating's facility and processes using a point based system. All-Color Powder Coating received a score of 701 out of a possible 791 for the 2020 audit, qualifying them for re-certification. This was a passing rate of 90%.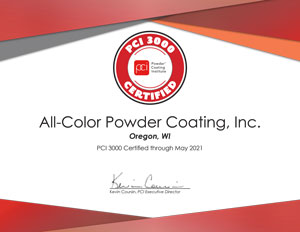 "The combination of our new quality assurance (QA) lab, our state-of-the-art equipment and high training and safety standards, made completing the audit the final step affirming that All-Color Powder Coating produces an excellent powder coated product with a high degree of customer satisfaction," stated Larry Rybowiak, Quality Assurance Specialist for All-Color Powder Coating.
"PCI certification is a significant achievement as it establishes high quality standards and a high level of customer satisfaction for companies within our industry. Passing this audit differentiates us from our competitors," states Mark Mortensen, President of All-Color Powder Coating. "We take a lot of pride in being one of the few companies to have received PCI 3000 certification which is a confirmation of our ability to provide our customers with a high quality powder coated product and ensuring a high level of customer satisfaction."