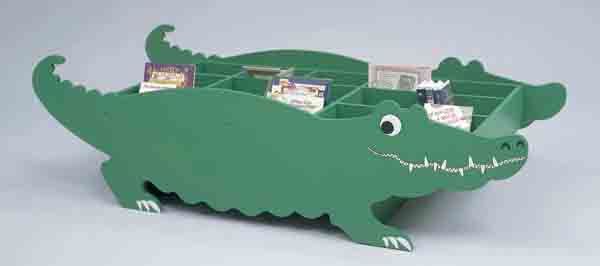 All-Color Powder Coating would like to say "Thank You" to one of its valued customers, Gressco Ltd in Waunakee, WI. Gressco provides unique products to the commercial, school and library markets. The relationship between our two companies has been strong for over a decade, but just recently it has been expanded to include the powder coating of MDF.
With the installation of the separate MDF line at All-Color Powder Coating, we felt that we could offer many of our existing customers something that was previously unavailable to them; a stronger and more durable finish that wouldn't add much, if anything, to their current MDF coating costs. Gressco saw these benefits as well. Operations Manager, Dan Kujawski, said
Our products are found in play areas and libraries all over the world. Due to the fact that they are used by children, they must be able to hold up to demanding conditions. We feel that switching to powder coating for some of our offerings enhances the quality and durability of our products.
We formulated a custom green powder for Gressco and ran samples to ensure that what we could achieve would meet and exceed their expectations. Once the testing process was complete, Gressco made the decision to switch from liquid painting to powder coating. All-Color Powder Coating would like you to put us to the test. We conduct testing and provide samples for current and prospective customers free of charge, in most cases.
We were dealing with a couple of unique pieces" commented Dan Kujawski. "All-Color was willing to put in the time and effort to make sure that the transition to powder was an easy one!