Production Associate Openings Available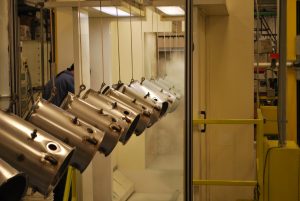 Production Associates are the ones who really make things happen at All-Color. This position is intended to be entry level with on the job training. Powder coating experience is not needed to preform this job initially. If a candidate does have powder coating experience, they may be able to progress quicker within All-Color. Plenty of opportunity for overtime and to learn about powder coating. All qualified applicants will be considered.
Please click on the attached link to find out the details of the position.