WHY ALL-COLOR POWDER COATING
Within the walls of All-Color's 80,110 square foot facility you will find a courteous and knowledgeable bilingual staff. With over 150 years of combined powder coating experience we are able to assist you in every step of the powder coating process. We guide you from color selection to on time delivery with our own fleet of trucks.
Manufacturers and fabricators find that working with All-Color allows them to focus on their core production or defer the cost of an in-house operation. Our customers often make use of our pack and ship or prefinishing services that we offer. For a summary of our services, capabilities and quality certifications, please take a moment to look over our brochure.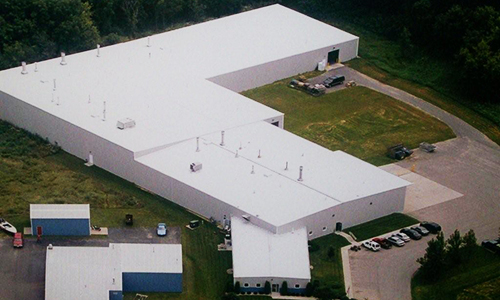 OUR CAPABILITIES
All-Color Powder Coating is proud to offer state-of-the-art powder coating equipment. We utilize the latest technology available in the powder coating industry so you can be assured that your parts will be finished using the best process available.
OUR HISTORY
In the early 1990's, Mark Mortensen, All-Color Powder Coating's president, was quoting many jobs for a metal stamping and fabricating business and was having difficulty finding reliable, high quality sources for painting and powder coating. Seeing an opportunity to fill a market niche, he founded All-Color Powder Coating in January of 1996 in Oregon, Wisconsin with used equipment from a body shop. After repairs and modifications to the equipment, he opened All-Color Powder Coating in a 6,400 square foot facility with an old but adequate powder line, a 5-stage washer, manual booth and gas convection cure oven.
The company quickly outgrew its Main Street location and moved into a new 22,500 square foot facility located at 298 N. Burr Oak Avenue in April of 1999. With continuous rapid growth over the years, more space was needed and a 25,000 square foot addition was added in 2002. A second addition to the building was completed in 2005. We completed a third addition in 2015 and have a total of 80,110 square feet of space.
Over the years All-Color has continued to upgrade their equipment to allow them to utilize the latest technologies in powder coating. We currently have two automated lines and two batch systems for coating metal.
All-Color has grown to be one of the largest employers in Oregon with approximately forty employees totaling over 150 years of powder coating experience.