Part-time Truck Driver Opening Available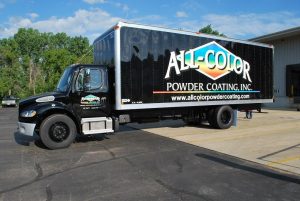 We currently have a Part-time Truck Driver opening available. This position is responsible for picking up and delivering products and/or parts from customers and vendors associated with All-Color Powder Coating Inc. Our truck drivers interact with our customers on a daily basis and take their role as ambassador's of All-Color very seriously. We are looking for a customer-focused individual that would like to join our team on a part-time basis.
Please click on the attached link to find out the details of the position.